Crusader 35 Ton Tractor Arrives
25.11.09
The 35 Tonner arrived home today together with a spare engine and Darlington Chain Drive Winch for the Super Constructor.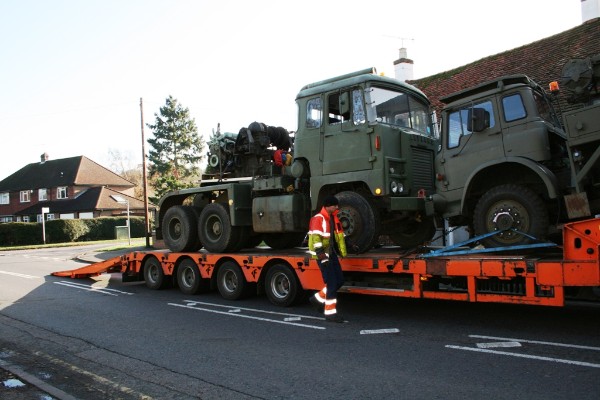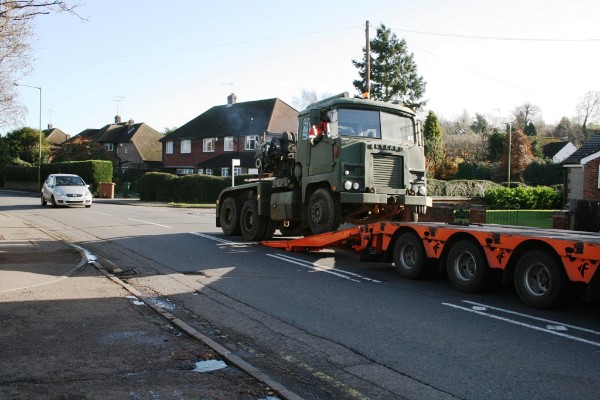 First job will be to find the Scammell lettering for the front and then get her MOT'd
Then it will be looking for a trailer to suit the Old Girl.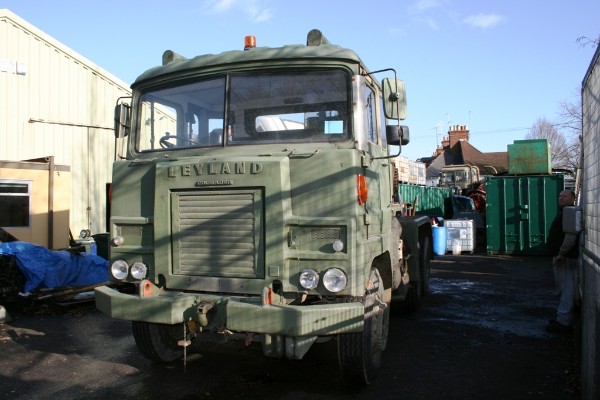 ---
Crusader 35 Ton Tractor
Have now managed to get hold of a fairly clean example of a Crusader 35 Ton Tractor which I am hoping will soon be coupled to a nice low loader which is yet to be found.... Any info on one of those would be greatly appreciated.!!
Heres a picture or two, more can be found in the picture section...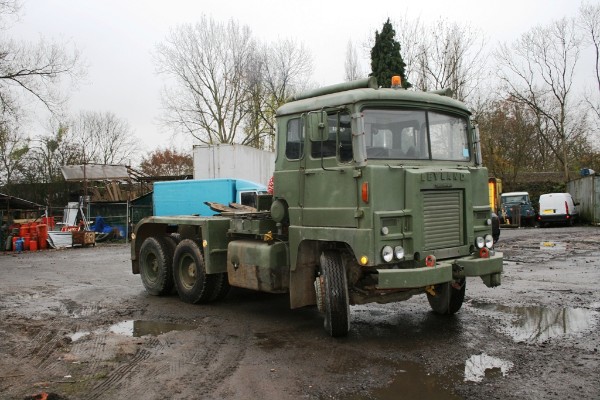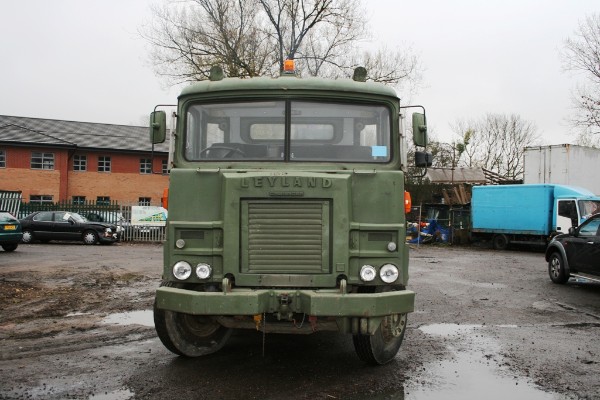 ---
The Super Constructor is Home!!It has to be said that Getting up at 02.00 is not my usual fare but I am not one to be laying in bed all day either.However today, 3rd Nov, I arrived at work at shortly before 3 and fired up HLK 97T and headed North at a nice 50mph pace.Arrived at the Super's home at around 07.15 after saying I would be there at 9 and decided to go and find a spot to park till a more godly hour was reached. Took the opportunity to snap a couple of pics whilst I was there and checked the tyres etc before heading to where the object of my desires lay.......
Arrived at Graham Booths just as his Wife was returning from a night shift as Graham had been called away to work. Was duly let in and had my first look at the beauty that is and will be.....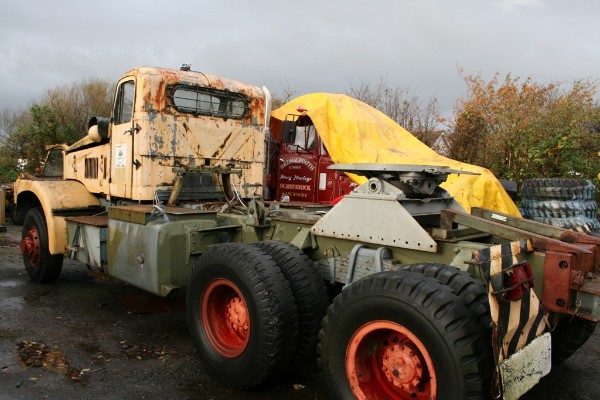 Sadly the weather was not kind and getting her hitched up left me cold and wet but the lady of the house made me a nice cuppa to send me on my way. Made a final stop just before getting on the motorway for the trundle home.....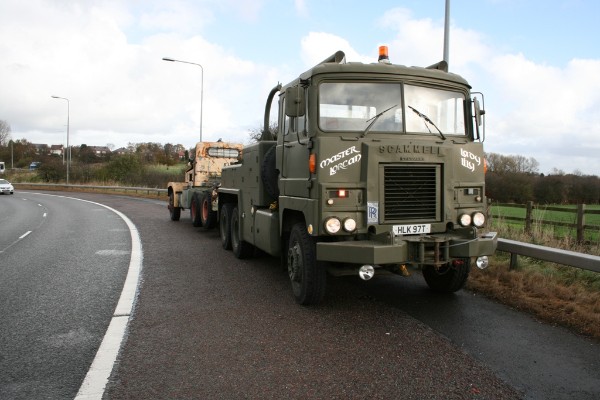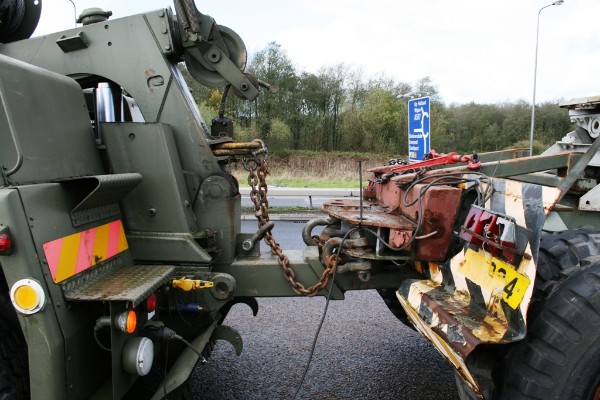 .... and then we were of!
Several hours later I arrived back with a sore backside and a huge grin on my face........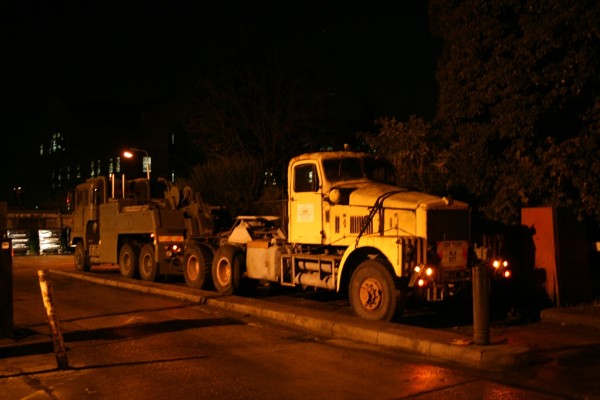 More pictures can be found in the pictures section under Constructor 6 x 6
---
Another Scammell is on its way home to Watford
Have just managed to purchase a 1960's 6 x 6 Constructor with offset cab and Rolls Royce Supercharged diesel.
Currently working on the logistics of bringing the old girl back and will post up some more pictures and information once its home.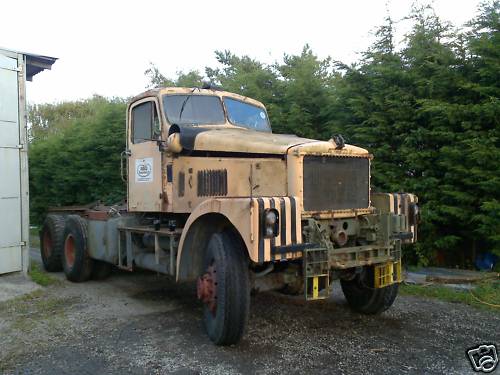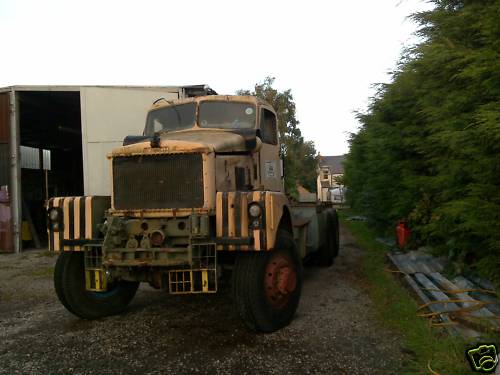 ---
Scammell Factory Road Run, Carters Steam Fair.
Took the Crusader up to Croxley Green for the annual factory run and staff reunion.
Sadly the turn out was a little thin on the ground but an enjoyable afternoon was certainly had.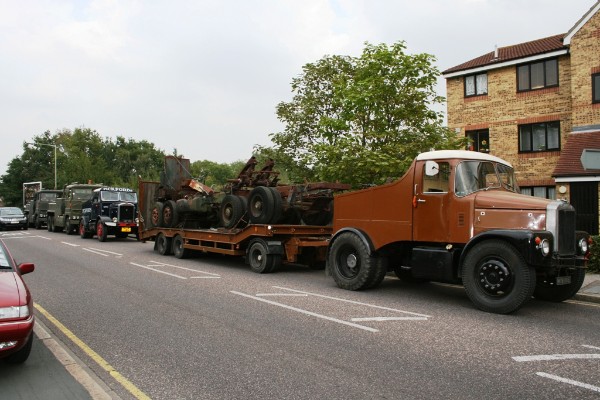 The line up outside the Tolpits Lane Factory site, Watford........ Scammell Never made Houses as far as I know so looks like the Squatters have moved in.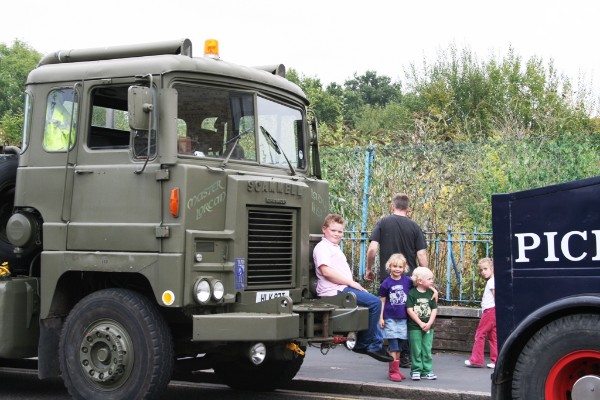 The front of HLK 97T outside the factory railings. Carl Drury, who cleaned up the old girl before we took her out, sitting on the bumper. (Keep up with the school work Carl, We will make a mechanic yet my friend!)
And my two youngest looking the part in their Scammell Register T Shirts, Lily & Lorcan
---
HLK 97T at Chatham Road Run
Drove Hulk down to Chatham for the Scammell Road Run organised by Roger Mortimore from the Scammell Register.
Great day out and a lovely scenic, if not a little hilly (Oh for Synchro!!), road run of about 30 miles.
There were plenty of other makes down there as well but Scammell had a very good showing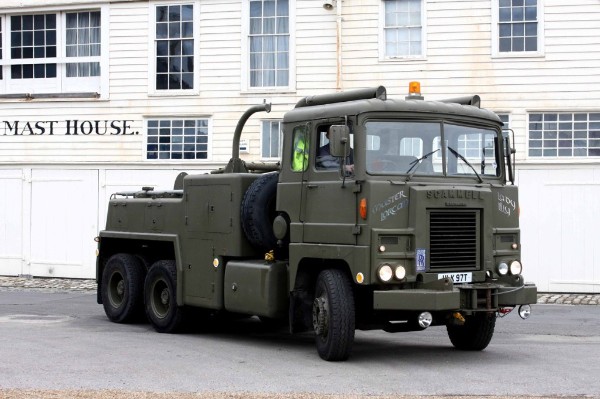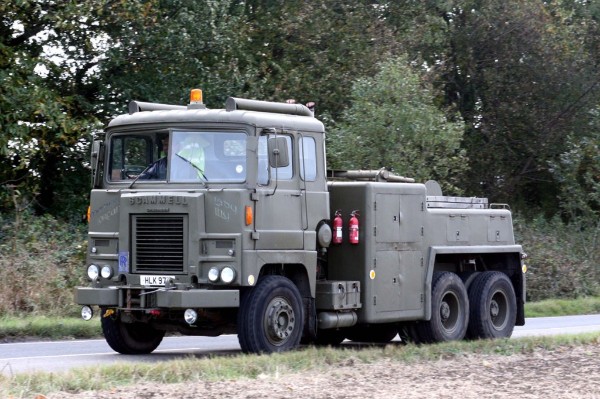 Above Photo's by Gyles Carpenter, Many Thanks!!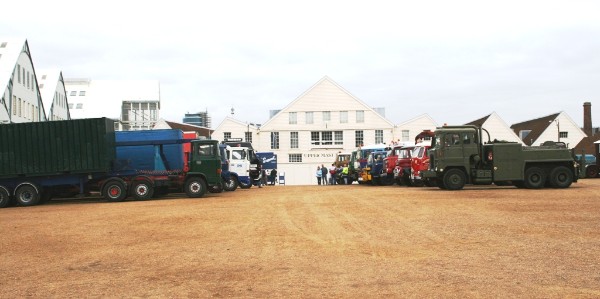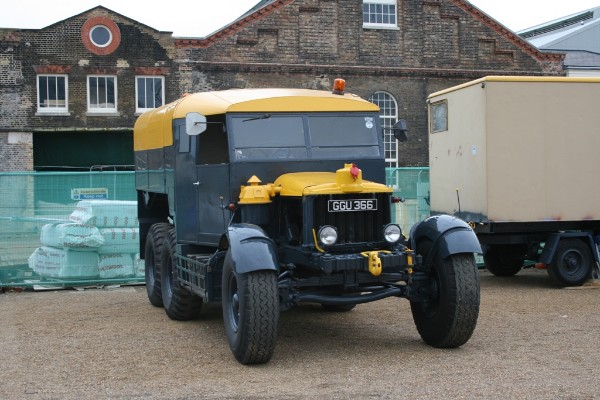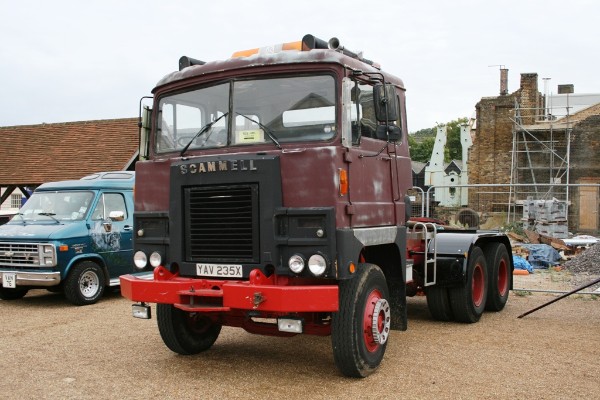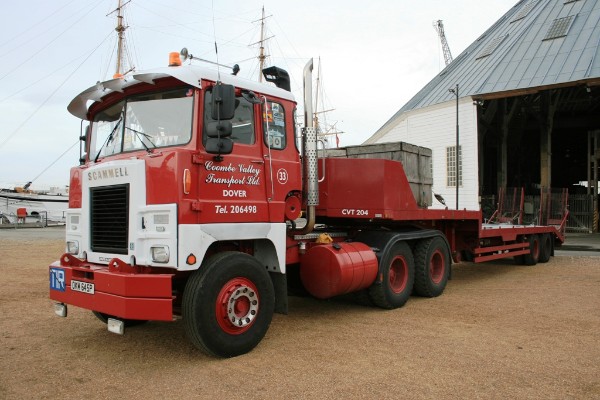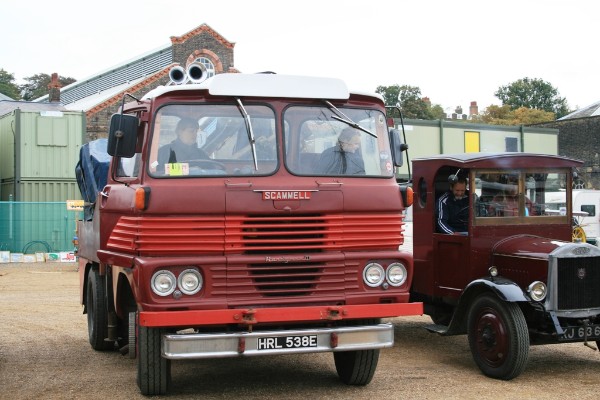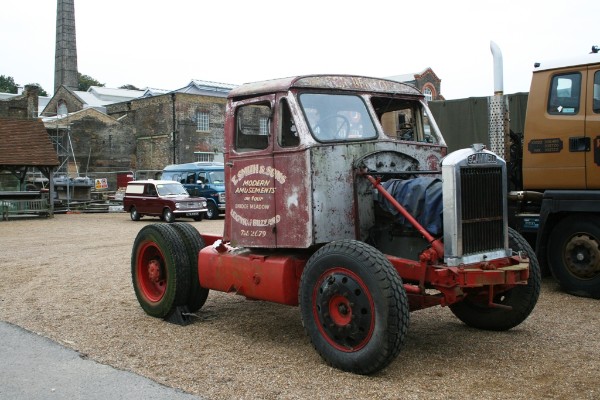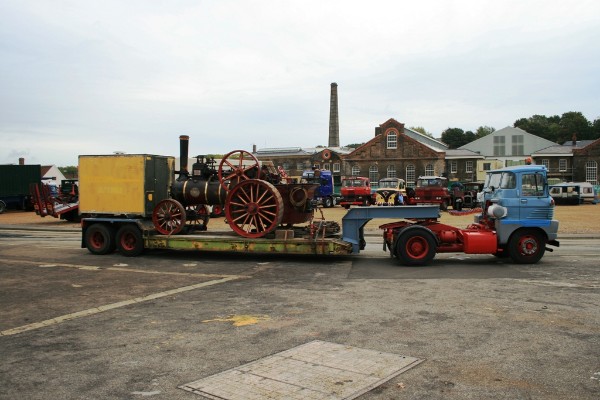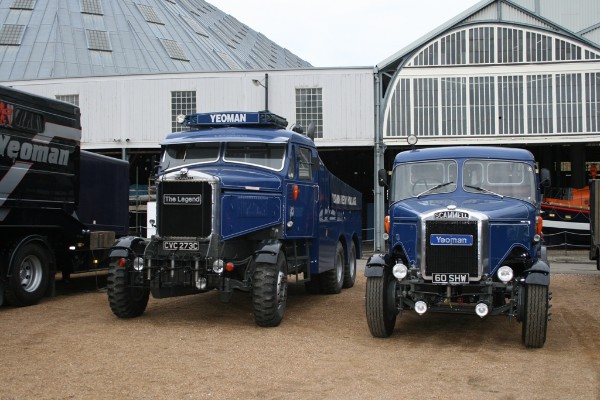 ---
Seeing Double!!
Another Crusader / EKA has found its way into my ownership and awaiting a small amount of work to get it on the road.
Its old Army Reg is 66GT23
Already managed to get it registered so now HLK 97T is joined by HLK 99T!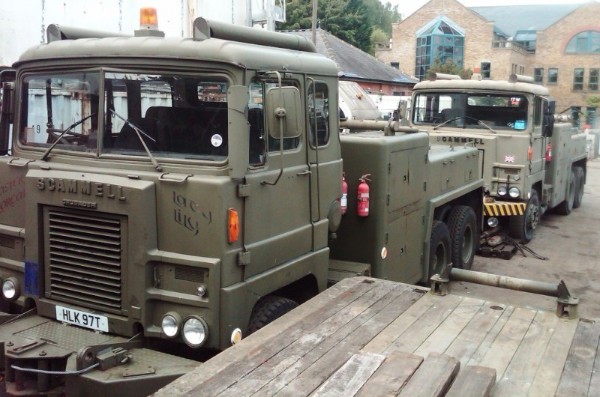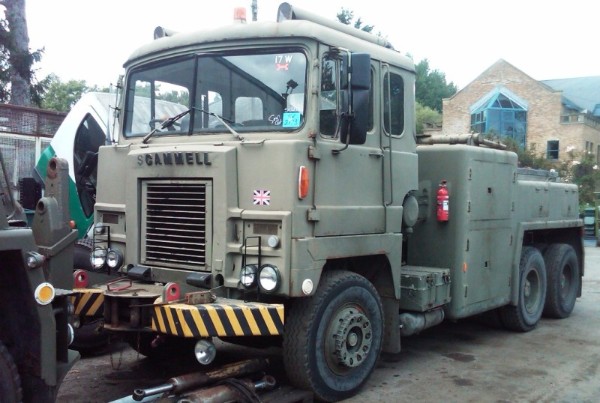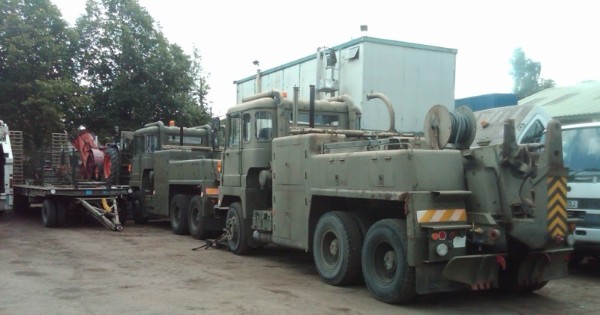 ---